Earn Your Bachelor of Science in Industrial Technology
East Carolina University and Wake Technical Community College have partnered to provide qualified Associate of Applied Science (AAS) graduates with a range of new opportunities to continue their education and earn a bachelor's degree.
ECU's nationally ranked Bachelor of Science in Industrial Technology (BSIT) Transfer Program is designed for students who have been awarded a qualified AAS degree in an industrial or technical related field. The program offers both online and in-person options.
Six of the program's eight concentrations can be completed entirely online or on campus. The concentrations in Architectural Design Technology and Mechanical Design Technology require students to attend in-person instruction. Thanks to this new partnership, in-person courses in these concentrations will now be available at Wake Tech in the evenings, allowing students to attend without having to travel to ECU's main campus in Greenville.
Concentrations
On campus (ECU or WTCC)
Architectural Design Technology
Mechanical Design Technology
Online or on campus (ECU only)
Distribution and Logistics
Information & Computer Technology
Industrial Management
Industrial Engineering Technology
Bioprocess Manufacturing
Health Information Technology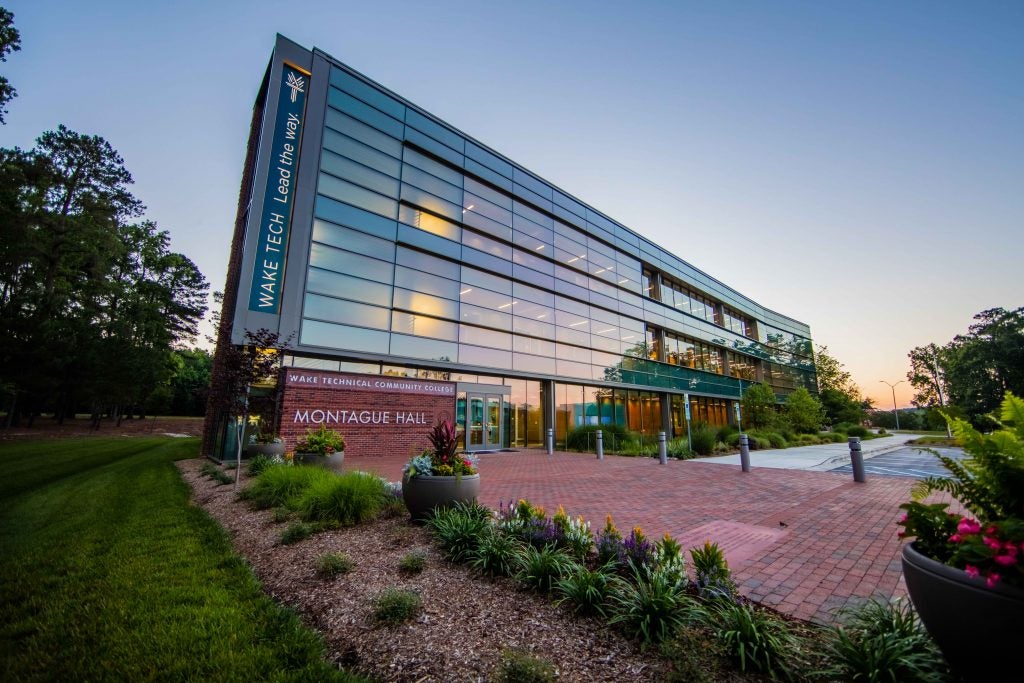 The BSIT program allowed me to transfer nearly all of my credits from my Associate of Applied Science degree to ECU. I was also able to tailor my education to fit the skills needed to advance in the Information Technology field.
- Shauna
The BSIT program was the perfect solution for a flexible degree program that I could obtain while working full time. The course work fit perfectly with my career path and has allowed me to progress significantly in my career.
- Alan
ECU to begin offering tech classes at Wake Tech
Learn more about ECU's BSIT partnership with Wake Tech Community College.
Read the News Release >
The course content had real life correlations to my career. It was a very immersive experience for me as I was able to leverage what I was learning in the classroom into my professional life and vice versa.
- Jorge