Undecided? Here's My Journey
Dear future Pirates,
If you are reading this before coming to ECU and are getting ready to pack your bags to start your new journey, I am sure you might be feeling stressed and nervous not really knowing what to expect. Moving away from home to attend college could come with many fears, but I promise you, Pirate Nation will be the place in which you will call your second home.
When deciding I wanted to attend ECU, I was flooded with all kinds of emotions but was excited to embark on this new journey. Packing my bags the summer before freshman year was scary, yet also exciting. The biggest fear for me was not having a declared major. When I came to ECU, I was undecided and was really stressed because it seemed to me when I came to campus, all of my friends had already known what they wanted to do. I thought there was something wrong with me and I was confused about why choosing a major didn't come as easy to me as it had to everyone else.
For those who have been admitted to attend ECU not having a declared a major, IT IS OKAY! Embrace this time, explore all of your horizons and it will come naturally!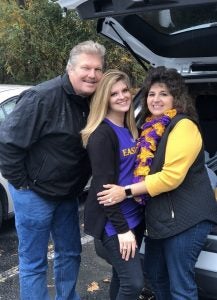 As I started to take my general education classes and speaking with my friends, family, teachers and advisors, I felt more at ease with the decisions I was leaning towards in declaring my major. I took a major exploratory class called "COAD" which also helped me rule out what I did not want to do and what I potentially wanted to do. Taking this class really opened my eyes to such a wide variety of programs ECU had to offer. One of the main reasons I actually chose to attend ECU was not only did I fall in love with the campus and the atmosphere, but I also chose to attend ECU because of the many options they had to offer along my journey here.
ECU is here to help you and just because you are undecided, it doesn't mean you are in the wrong place. I think when you are undecided, it is a very special time in your life where YOU have the power to choose your own endeavors.
With the help of ECU's advisors, COAD class and teachers, they pointed me in the right direction. ECU offers over 80 undergraduate degrees and even though this might seem overwhelming, sitting down and taking the time to rule out your dislikes and keeping your interests is what you can do to help you narrow down a major in your search. Having an undeclared major could make you feel pressured into choosing a major by your peers, but remember, this decision is yours. YOU are your own leader and no one knows you better than yourself.
When declaring my major, I wanted to make sure I would be truly happy with my decision. Looking back at the time I struggled, I am forever grateful. Why? Because my hard work and dedication to my future, finding myself and what I enjoyed, paid off.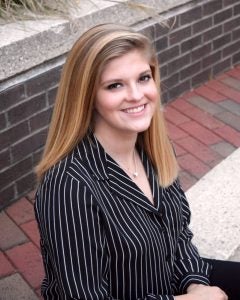 Today, I am writing this looking back on the past four years I have had here in Pirate Nation. I am truly going to miss this place I call my second home. As I am graduating in May, I am setting sail into my future with a bachelor of science degree in communication, concentrating in public relations. I aspire to become a public relations professional and could not be more happy with the decision I have made.
Reflecting on my time here, I am so thankful for all of the bittersweet memories I have had that I will treasure forever. I have made lifelong friends who have turned into family that I will always cherish and a degree that I love and am very proud of. Wherever my career might take me, I will always bleed purple and gold. Some advice I have for you when you come here is to take and embrace every single moment. Try new things, step out of your comfort zone and explore. You will absolutely love it here and I wish you the best of luck on your journey!