Marissa's Study Abroad Experience
Studying abroad is something everyone needs to try at least once during his or her college experience. To be able to go to a different country and experience a different culture is one of the most life changing things I've ever gotten the opportunity to do. For two weeks, I studied abroad all the way across the world in Australia, New Zealand, and the Cook Islands.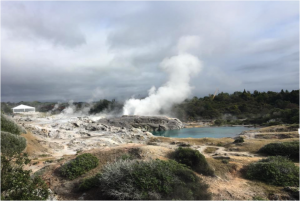 Like Miriam Beard quotes, "Certainly, travel is more than the seeing of sights; it is a change that goes on, deep and permanent, in the ideas of living." While the sights were beautiful, it was the culture that made the trip as life changing as it was. You never realize how much the world has to offer until you're emerged into the culture of something completely out of your comfort zone. Studying abroad is all about doing things you'd only imagine putting on your bucket list. For example, in Australia I surfed at Bondi Beach, I learned about the Aboriginal (native) culture of Australia, and I got to snorkel in the Great Barrier Reef…things I could only imagine doing before going on this trip.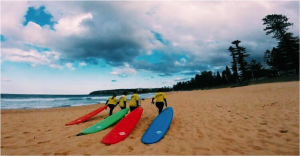 In New Zealand, we were able to go to a Geothermal Village and learn about how their native Maori people lived off of the land. We also got the option to go zip lining through the canopy tops of a rain forest, which was one of the most incredible things I've ever done. We were thousands of feet up, flying through the forest without a care in the world; there was nothing like it. We were even able to experience going to a middle school in the Cook Islands. It was incredible to see the difference in our school systems, and just how lucky we are to be able to go to a university like ECU. We brought toys, soccer balls, nail polish, and card games to these kids and you would have thought it was Christmas morning. They were so joyful and welcoming, which made me feel like a little kid again.
There's nothing that will ever be able to top this trip and the experiences I was able to bring back to the US with me were once in a lifetime. If you're thinking about studying abroad: do it. Each and every person I met on this trip has opened my mind to new ideas and a new outlook on life and everyone should be able to experience something like this, wherever you choose to go.