Fall in Pirate Nation!
Hello Pirate Nation! Fall season has officially begun here at East Carolina University! Fall is an extremely exciting time at ECU. The leaves begin to change into pretty colors, the weather becomes cooler (which is nice after a long hot Greenville summer, pumpkin spice lattes are back at Starbucks, and there are also prospective students checking out campus. Whether you are checking out Greenville for the first time or go to school at ECU, fall semester has countless opportunities that everyone can enjoy!
Freeboot Friday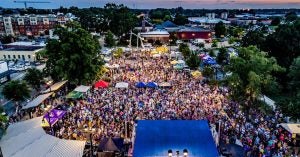 Freeboot Friday is a free and super-fun event that takes place at the Five Points Plaza (in the Uptown district) on ECU Home Football Game Fridays! This free event offers live music, fun for the whole family with inflatables for children, arts and crafts, delicious food, and adult beverages for those 21 and older. 
2. Football Games at Dowdy-Ficklen Stadium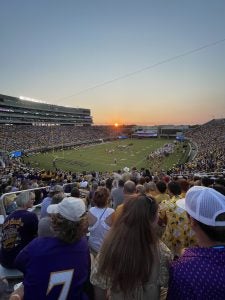 ECU football fans and students love to "catch" as many ECU Football home games as they can in the fall. Games are filled with many fans enjoying the fall weather and watching the Pirates kick some serious booty!
3. AMF Bowling Lanes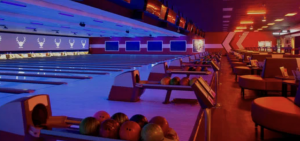 If you're trying to stay out of the cold, but don't want to be stuck at home check out AMF East Carolina Lanes! Whether you want to just get out with friends for a fun evening, or celebrate a special occasion this fall don't rule out the bowling alley! The AMF Bowling Lanes feature 40 bowling lanes, an arcade, food, and a sports bar! They also have deals you will want to take advantage of. Like their "Triple Play" special where you can enjoy $3.33 games and arcade car deals after 8 PM and their "Night Strike" special where you can enjoy their $14.49 unlimited bowling specials on Monday, Wednesday, and Thursday nights (including shoe rental).
4. The Greenville Museum of Art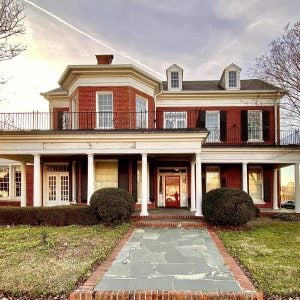 The Greenville Museum of Art, on Evans St, is home to many art collections and will not fail to impress you in terms of the visual arts this museum holds. The collections of art at the museum tell a story about Greenville's past so if you appreciate the arts or are a big history buff the Greenville Museum of Art is definitely a spot for you to check out.
5. Cafes/Coffee Shops in Downtown Greenville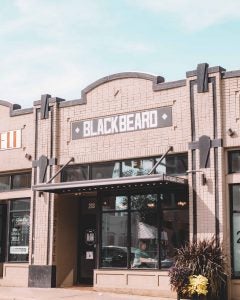 Whether you want to grab some food, do something with a friend, or get out of the house you should definitely consider checking out one of the many cafes in Greenville. Some popular cafes to consider checking out in Uptown Greenville are Blackbeard Coffee if you want to kickstart your day with a cup of coffee or meet up with a friend, Smashed Waffles if you want to enjoy a delicious waffle, and The Scullery if you're looking for a quick and delicious bite!