Whitney Belk,
Regional Counselor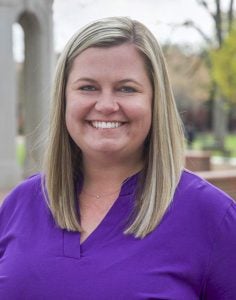 Schedule Appointment
belkw22@ecu.edu
(252) 328-1710
High Schools Served
Apex Friendship High School
Apex High School
Athens Drive Senior High School
Cary Academy
Cary Christian School
Cary High School
Central Wake High School
Crossroads Flex High School
Fuquay-Varina Senior High School
Garner Senior High School
Grace Christian School
Green Hope High School
Green Level High School
Heritage Leadership Academy
Hilltop Christian School
Holly Springs High School
Longleaf School of the Arts
Middle Creek High School
Needham B. Broughton Magnet High School
Panther Creek High School
Phillips High School
Raleigh Christian Academy
SCORE Academy
South Garner High School
Southeast Raleigh High School
Southern Wake Academy
Thales Academy - Apex
The Trilogy School
Triangle Math and Science Academy
Vernon Malone College and Career Academy
Wake Christian Academy
Wake Young Men's Leadership Academy
Wake Young Women's Leadership Academy
Willow Springs High School
Whitney has a decade-long history of working in higher education and she is "passionate about guiding students and helping them find their way." Her master's degree in counseling is an asset to helping you take charge of important decisions. "ECU is a great place to explore with such a wide variety of degrees. There is a place for everyone here," Whitney said. Navigating the college admissions process is a unique experience for every student and their family.
Whitney enjoys the beach, watching ECU sports and reality TV. One of her favorite restaurants is Winslow's Tavern in Uptown Greenville.
Pronouns: She/Her/Hers